Energy crisis - incentive for more efficiency?
Stabilizing grids with storage
Episode 4/4
"For a seamless power supply, there is work to be done"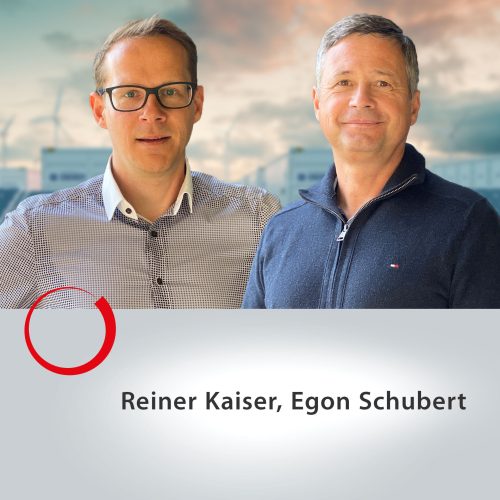 In January 2022, the German power grid reached its load limit and Germany was on the verge of a blackout. Almost unbelievably, this critical situation passed by almost unnoticed. What has led to this power supply emergency? Egon Schubert from the company innofas is sure that it was partly due to a lack of storage infrastructure. The reason: renewable energies do not always produce electricity at the exact moment it is needed and demanded. That's exactly why it's so important to store green power temporarily to make it available at a later stage, Schubert explains. Because without a steady basic supply – as was previously the case, for example, via nuclear power or the generation of electricity from fossil fuels – Germany needs efficient storage facilities to be able to meet its electricity needs at any time of the day or night. Schubert predicts, "We still have a long way to go here, and 'spontaneous' evasive maneuvers, such as tapping nuclear power producers France or the Czech Republic, are likely to become increasingly difficult in the future."
Two challenges are emerging: First, our demand for electricity continues to grow. On the other hand, electricity production is becoming increasingly decentralized. "The grid is therefore becoming more unstable," warns Reiner Kaiser of Danfoss Drives. "I think Germany faces immense challenges over the next five to ten years, because storage solutions are not available overnight."
"In theory, the only way to close such supply gaps is with gas-fired power plants. But gas-fired power plants also take about five to six years to be build and put on the grid. This means that the next five years will be very tricky for Germany," Schubert emphasizes. He believes that five to six million storage units would need to be installed in the coming years to meet demand.
The fact is, networks have become more unstable in recent years. At Danfoss Drives, managers are feeling these uncertainties in the industry. "There are some large industrial companies that are asking us for contingency solutions so they can disconnect from the grid in an emergency so they can shut down their systems cleanly or continue to operate in island mode," Kaiser reports.
Torque - The Drive Podcast | Episode 17
Decentralized and mobile: In the future, storage facilities will be everywhere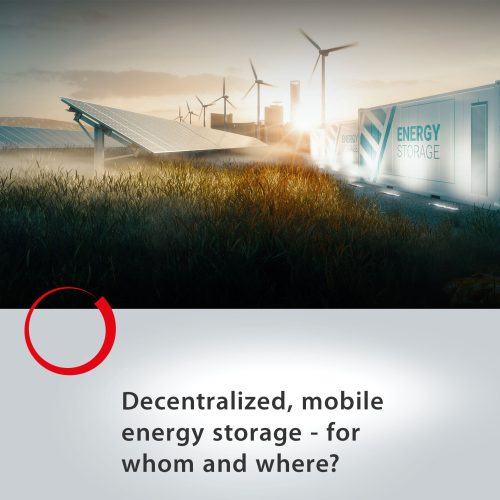 Kaiser and Schubert work closely together. Schubert and his team are building energy storage units in a mobile container. In the future, these container storage units will be located at public festivals or on company premises. "A battery storage system plus a 150-kilowatt fast charging station are integrated into the container. Bidirectional charging is possible, so electric cars can serve as buffer storage in the future. A photovoltaic system on the roof is also connected via DC/DC converters," explains Schubert. "Our system can also be used as a mobile power supplier on construction sites," Schubert emphasizes. An important component in the container system is the DC/DC converter from Danfoss, which ensures less charging losses and faster charging. In the podcast, the two experts explain which application scenarios they see for storage technology in industry, and what role so-called grid codes and electric cars play in this.
Energy crisis - incentive for more efficiency?
All episodes of the podcast season at a glance
In the podcast season "Energy crisis – incentive for more efficiency?" we go on an energy efficiency journey – from green hydrogen to storage technologies and DC supply in industry. For this, we have invited lots of energy experts. They explain how the industry must position itself technologically for the next few years and what should be done in terms of energy policy.
In episode 1/4 of the season, you might want to listen to podcast host Robert Weber. He wonders how we could have slid into the current situation – when technologies and also political incentives for more energy efficiency and the use of green energy have been available for a long time. In the process, he lets guests from the previous podcast episodes have their say again on the topic of energy and innovation.
Episode 2/4 of the energy crisis series welcomes Sebastian Weckmann, Head of the Industrial Energy Systems Department at Fraunhofer IPA, and Helge Vandel Jensen, Director Business Development Electrification at Danfoss Drives. Both are top experts in new ways of industrial energy supply. What energy sources can we use in the future? How quickly can we succeed in this transformation process? What can industrial companies do now? Episode 2/4 provides answers to this.
The whole world is talking about green hydrogen: In episode 3/4 of the season, host Robert Weber also talks to Jochen Bard from the Fraunhofer Institute about this special energy carrier. Will Europe become the hydrogen champion through self-production? Or will we import green hydrogen? If so, from where and how can it be transported? Danfoss expert Damir Alihodzic complements with expertise around the hydrogen production, the so-called electrolysis. He knows what technology goes into the big electrolysers and shares that knowledge with you in the podcast episode.
You like Torque – The Drive Podcast? Then subscribe to it on Spotify or Apple Podcasts.