Danfoss Discover Drives -
Discover our solutions for the sustainable industry
Intelligent drive technology is everywhere – for example, in the wastewater treatment plant, in the data center, on ships, in industrial production or in the charging container for electromobility. And the importance of efficient drives is growing, because hybridization and electrification of industries is increasing strongly overall – just like the requirements for sustainable, energy-efficient and safe solutions. Discover the world of innovative ans sustainable drive technology and automation that helps you to reach your objectives with Danfoss Discover Drives!
The greenest energy is the one we do not use
It is high time: Together, we must take consistent action against climate change and take the right measures now for a sustainable industry and sustainable production processes. One important topic here is energy efficiency. According to the International Energy Agency (IEA), energy efficiency measures can reduce CO2 emissions by more than 40%. They are therefore the fastest and most effective way to advance the company's own climate and energy goals, as well as those of society as a whole.
The good news is that the technologies already exist. These include solutions for energy- and cost-efficient drive technology as well as solutions for the electrification of our (working) everyday life. Danfoss is at your side as an experienced and reliable partner: read more in the Danfoss Annual Report. Since the company was founded almost 90 years ago, all Danfoss products have served to save energy – while operating safely.
Danfoss Discover Drives shows you the practical use of Danfoss drive technology in various applications. In case stories, in the podcast 'Torque' – The Drive Podcast and in videos from the Factory Efficiency Days, you can learn how to significantly increase the productivity of your plants and machines while reducing energy consumption, CO2 emissions and (maintenance) costs. Dive into the applications that are relevant to you on this platform.
Sustainably efficient solutions for building services engineers
Whether in the data center or in the automotive industry: In modern buildings, numerous drive solutions are used for cooling, ventilation, elevators and escalators. Choose your solution and learn more about how you can save energy, CO₂ emissions and costs with modern drive technology.
Together for more sustainability and efficiency
For a sustainable industry with sustainable production processes, it is important to reduce CO₂ emissions in order to achieve climate targets. Fewer CO₂ emissions go hand in hand with lower energy consumption and greater transparency in supply chains. Digitization with intelligent drives and electrification are the key to sustainably effective solutions for industry and buildings.
Learn from experts from the drive technology and energy industries how we can work together to drive the change to greater energy efficiency and CO₂-neutral plant operation. The expert talks were recorded in English as part of Danfoss Drives' Factory Efficiency Days.
PGlmcmFtZSB0aXRsZT0iRW5lcmd5IHNhdmluZ3MgdGhyb3VnaCBzcGVlZCByZWd1bGF0aW9uIiB3aWR0aD0iODAwIiBoZWlnaHQ9IjQ1MCIgc3JjPSJodHRwczovL3d3dy55b3V0dWJlLW5vY29va2llLmNvbS9lbWJlZC9ZeTQwV3k4M2RLOD9mZWF0dXJlPW9lbWJlZCZyZWw9MCZlbmFibGVqc2FwaT0xJm9yaWdpbj1odHRwcyUyNTNBJTI1MkYlMjUyRmRpc2NvdmVyLWRyaXZlcy5kYW5mb3NzLmNvbSZjb250cm9scz0xIiBmcmFtZWJvcmRlcj0iMCIgYWxsb3c9ImFjY2VsZXJvbWV0ZXI7IGF1dG9wbGF5OyBjbGlwYm9hcmQtd3JpdGU7IGVuY3J5cHRlZC1tZWRpYTsgZ3lyb3Njb3BlOyBwaWN0dXJlLWluLXBpY3R1cmU7IHdlYi1zaGFyZSIgYWxsb3dmdWxsc2NyZWVuPjwvaWZyYW1lPg==
Energy efficiency is the best fuel
Michael Burghardt, Head of Product Marketing Europe at Danfoss Drives, explains how AV drives help to increase energy efficiency in motor-driven production systems. In doing so, it addresses the measures that the EU Ecodesign Directive provides for reducing energy consumption. Electronic speed control with intelligent frequency inverters offers great potential here: it is the key to greater energy efficiency for sustainable production processes.
Why it pays to invest in energy efficiency
Hugo Salamanca, Energy Policy Analyst at the IEA, talks about the multiple benefits of greater energy efficiency across all industries. He estimates that industry could potentially save $600 billion in energy costs by increasing energy efficiency. This would not only significantly improve the competitiveness of companies, but also initiate and drive the much-needed green energy transition.
PGlmcmFtZSB0aXRsZT0iR2xvYmFsIHBlcnNwZWN0aXZlcyBmb3IgaW5kdXN0cnkgZW5lcmd5IGVmZmljaWVuY3kiIHdpZHRoPSI4MDAiIGhlaWdodD0iNDUwIiBzcmM9Imh0dHBzOi8vd3d3LnlvdXR1YmUtbm9jb29raWUuY29tL2VtYmVkL21EUkJVT3ZfOFh3P2ZlYXR1cmU9b2VtYmVkJnJlbD0wJmVuYWJsZWpzYXBpPTEmb3JpZ2luPWh0dHBzJTI1M0ElMjUyRiUyNTJGZGlzY292ZXItZHJpdmVzLmRhbmZvc3MuY29tJmNvbnRyb2xzPTEiIGZyYW1lYm9yZGVyPSIwIiBhbGxvdz0iYWNjZWxlcm9tZXRlcjsgYXV0b3BsYXk7IGNsaXBib2FyZC13cml0ZTsgZW5jcnlwdGVkLW1lZGlhOyBneXJvc2NvcGU7IHBpY3R1cmUtaW4tcGljdHVyZTsgd2ViLXNoYXJlIiBhbGxvd2Z1bGxzY3JlZW4+PC9pZnJhbWU+
Energy crisis: incentive for more efficiency?
It is July 2022. At the moment, we are concerned about the gas storage levels. We are concerned about the energy supply in the coming fall and winter months. The supply side has us firmly in its grip. By contrast, most discussions touch only superficially on the demand side.
It is therefore essential that we talk about energy – and not just nuclear power, coal and LNG. That's why we've launched a special podcast series. Our hypothesis: Industry itself can do much more to reduce its dependence – with investments in energy efficiency and electrification.
In this podcast season, we go on an energy efficiency journey – from green hydrogen to storage technology to DC grids in industry. To this end, we have invited experts to explain how the industry must position itself technologically for the coming years and what should be done in terms of energy policy.
Checklist: 9 tips for more energy efficiency with drive technology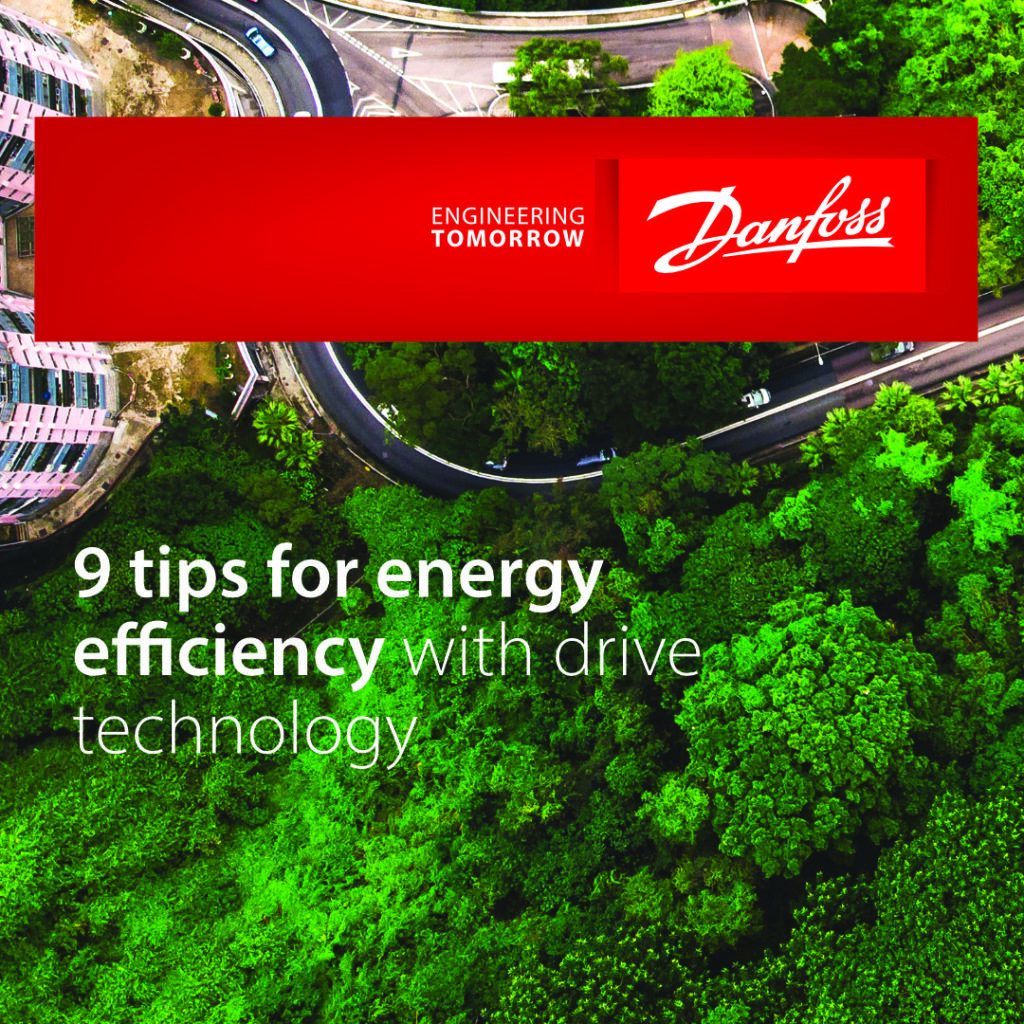 Energy prices are climbing to unprecedented heights. It's time to look at energy saving measures to keep costs under control as much as possible. Do you know how you can easily and quickly realize energy savings with drive technology? With the 9-point checklist for energy-efficient drives from Danfoss Drives, you can quickly get an overview of the energy guzzlers in your plants. At the same time, the checklist highlights measures you can take to increase energy efficiency through speed control. You will learn where you can start now to increase efficiency and reduce costs in the process. Ultimately, drive technology is a key technology for greater energy efficiency in your plants and processes. It is currently the most effective and simple solution to significantly and immediately reduce energy consumption. Download the energy efficiency checklist now to achieve success easily and quickly.